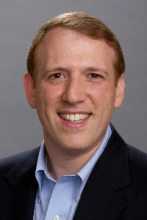 Associate Professor of Criminology
Ph.D., Sociology, Harvard University, 2011
M.Phil., Criminology, Cambridge University, 2002
A.B., Social Studies, Harvard College, 2001
Research Interests
Professor Loeffler's research examines the effects of criminal justice processes on life-course outcomes. He is currently studying the effects of criminal record expungement on employment outcomes and the effects of processing juveniles as adults on life-course outcomes. His research also examines a number of other measurement problems in criminology. These include the development of new methods for measuring crime displacement resulting from place-based interventions and new methods for measuring firearm use within community-supervised correctional populations.
Selected Publications
"Estimating the Crime Effects of Raising the Age of Majority: Evidence from Connecticut," with Aaron Chalfin, Criminology & Public Policy Forthcoming (2016) 
"Indefinite punishment and the criminal-record: Stigma reports among expungement-seekers in Illinois," with Simone Ispa-Landa, Criminology (2016)
"Decriminalizing Delinquency: An Estimate of the Effects of Raising the Age of Majority for a Juvenile Court," with Ben Grunwald, Journal of Legal Studies 44(2): 361-388 (2015)
"An Experimental Evaluation of Notification Strategies to Increase Property Tax Compliance: Free-Riding in the City of Brotherly Love," with Michael Chirico, Robert Inman,  John MacDonald, and Holger Sieg, NBER Tax Policy and the Economy 30: (2015)
"Processed as an Adult: A Regression Discontinuity Estimate of the Crime Effects of Charging Non-Transfer Juveniles as Adults," with Ben Grunwald, Journal of Research in Crime and Delinquency  52(6): 890-922 (2015)
"Immigration Enforcement, Policing and Crime: Evidence from the Secure Communities Program" Criminology and Public Policy 13(2):  285-322 (2014) (w/ Aaron Chalfin and Elina Treyger).
"Detecting Gunshots Using Wearable Accelerometers" PLoS ONE 9(9): (2014).
"Does Imprisonment Alter the Life Course?  Evidence on Crime and Employment from a Natural Experiment".  Criminology, 1745-9125, 2013.
"Punishment's Place: The Local Concentration of Mass Incarceration," with R. Sampson, Daedalus, Summer 2010.