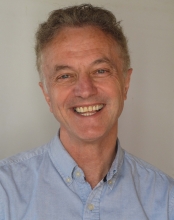 Richard Perry University Professor, Departments of Criminology, Psychiatry, and Psychology
B.A. Experimental Psychology, Jesus College, Oxford University, England, 1977
M.A. Experimental Psychology, Jesus College, Oxford University, England, 1982
D. Phil. Psychology, York University, England, 1982
D. Univ. University of York, England, 2015
Research Interests
My main area of interest is Neurocriminology – a new sub-discipline of Criminology which applies neuroscience techniques to probe the causes and cures of crime. My laboratory focuses on risk and protective factors for childhood conduct disorder, reactive and proactive aggression, adult antisocial personality disorder, homicide, and psychopathy. We are also working on biological interventions for antisocial behavior, such as nutritional supplements and transcranial direct current stimulation. Our clinical neuroscience research program encompasses adults, adolescents, and children, and we have interests in both male and female antisocial behavior. Techniques we have used in our research include structural and functional brain imaging, autonomic and central nervous system psychophysiology, neuroendocrinology, neuropsychology, genetics, x-ray fluorescence, and transcranial direct current stimulation. We take a biopsychosocial perspective to our investigation of antisocial behavior in which our end-goal is to integrate social, psychological, and environmental processes with neurobiological approaches to better understand antisocial behavior. How this knowledge has implications for law is also another interest of my lab. We are also interested in clinical disorders including schizotypal personality, hyperactivity, PTSD, and anxiety which are comorbid with antisocial behavior. 
Selected Publications
Recent Books
Raine, A. (2013). The anatomy of violence: The biological roots of crime. 
New York: Pantheon / Random House; London: Allen Lane / Penguin. 
Glenn, A. and Raine, A. (2014). Psychopathy: An Introduction to Biological Findings and Their Implications. New York: New York University Press.
Journal Articles.
* Umbach, R., Raine, A., and Gur, R.C. and Portnoy, J. (in press). Neighborhood and neurocognitive functioning as part mediators of the race – antisocial behavior relationship: A serial mediation model.  Journal of Quantitative Criminology
* Choy, O., Raine, A., Farrington, D.P., and Venables, P.H. (in press). Explaining the gender gap in crime: The role of heart rate. Criminology
Raine, A. and Venables, P.H. (2017). Adolescent daytime sleepiness as a risk factor for adult crime. Journal of Child Psychology and Psychiatry, doi:10.1111/jcpp.12693
* Choy, O., Berryessa, C.M., and Raine, A. (2016). The Ethics of Biological Interventions on Psychopathic Prisoners. American Journal of Bioethics: Neuroscience 7 154-156  DOI 10.1080/21507740.2016.1218381
Raine, A., Portnoy, J., Liu, J., Mahoomed, T., and Hibbeln, J. (2015). Reduction in behavior problems with omega-3 supplementation in children aged 8-16 years: A randomized, double-blind, placebo-controlled, stratified, parallel-group trial. Journal of Child Psychology and Psychiatry 56 509-520.
*Choy, O., Raine, A., *Portnoy, J., Rudo-Hutt, A., Gao, Y., and Soyfer, L. (2015). The Mediating Role of Heart Rate on the Social Adversity-Antisocial Behavior Relationship: A Social Neurocriminology Perspective. Journal of Research in Crime and Delinquency 52 303-341.
*Umbach, B., * Berryessa, C., and Raine, A. (2015). Brain Imaging Research on Psychopathy: Implications for Punishment, Prediction, and Treatment in Youth and Adults. Journal of Criminal Justice 43 295-306
*Portnoy, J., Raine, A., Chen, F.R., Pardini, D., Loeber, R. and Jennings, R. (2014). Heart rate and antisocial behavior: The mediating role of impulsive sensation seeking. Criminology 52 292-311.
*Chen, F.R., Raine, A. and Granger, D. A. (2015). Interaction of Adrenocortical Activity and Autonomic Arousal on Children's Externalizing and Internalizing Behavior Problems. Journal of Abnormal Child Psychology 43 189-202.
Glenn, A.L. and Raine, A. (2014) Neurocriminology: Implications for the punishment, prediction and prevention of criminal behavior. Nature Reviews Neuroscience 15 54-63.
* Indicates PhD student